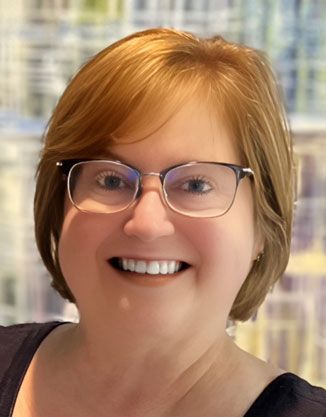 Lauren Marangell, M.D.
Dr. Lauren Marangell is recognized internationally as an expert in the area of depression and treatment-resistant depression.
She earned her medical degree from Baylor College of Medicine in 1987, completed her psychiatry residency at Albert Einstein/Montefiore Medical Center in New York, and then spent three years as a fellow and senior staff fellow at the National Institute of Mental Health specializing in mood disorders research. She returned to Baylor College of Medicine in 1994. She rose through the academic ranks being promoted to tenured professor of psychiatry and was awarded the Brown Foundation Chair for the Psychopharmacology of Mood Disorders. While faculty at Baylor College of Medicine she taught medical students and residents about the diagnosis, biology, and medication management of depression, bipolar disorder, and anxiety disorders. She cared for patients at Quentin Meese, which was the inpatient psychiatric service at the time, and subsequently established an outpatient mood disorders treatment and research program that trained a generation of psychiatrists. She held multiple leadership roles, including Chair of the Institutional Review Board which provides ethical oversight for human subjects research across institutions in the Texas Medical Center, and consulted with the FDA and the National Institutes of Health.
In 2007, Marangell was recruited to Eli Lilly as a distinguished scholar in the area of neuroscience, a position she accepted in order to pursue her interest in rapid-acting therapies for treatment-resistant depression. In 2015, she started Brain Health Consultants with Dr. Rayan Al Jurdi and Holly Lee, MA in order to provide the most advanced, evidenced-based treatments to the community. Marangell and Lee had participated in the original TMS studies from 2003 and Al Jurdi was studying ketamine prior to joining forces to create a private clinical and research center, Brain Health Consultants.
Dr. Marangell is also a Professor of Clinical Psychiatry at the University of Texas McGovern Medical School and a board-certified psychiatrist. She has appeared on Good Morning America, the Today Show, and CNN Business. A dedicated clinician, she has been serially awarded "Houston Top Doctors".
She has conducted original research into rapidly acting and novel antidepressant treatment mechanisms throughout her career, resulting in over 138 published peer-reviewed academic papers and psychiatry pocket textbooks that have been published in English, Mandarin, Hungarian, Portuguese, and Italian.
Lauren Marangell, M.D.
Dr. Lauren B. Marangell has spent the last 25 years devoted to pioneering improvements in the treatment of patients with depression and bipolar disorder. Her efforts have made her a leading expert in depression and other mood disorder and helped pave the way for new treatments like TMS. Dr. Marangell's original research has also included work on omega-3 fatty acids and the treatment of women both during pregnancy and in the post-partum period, the study novel medications and better understand the effectiveness of structured psychotherapy. She has lent her expertise on national television several times, including appearances on Good Morning America and The Today Show.
She is now delighted to be focusing on providing state of the art, evidence based care in Houston for people suffering from depression and related disorders.
Educational Details
Received medical degree at Baylor College of Medicine
Completed her internship, residency and chief residency at Albert Einstein College of Medicine/Montefiore Medical Center
Spent three years at the National Institute of Mental Health as a Fellow and Senior Staff Fellow specializing in mood disorders research
Board-certified in psychiatry by the American Board of Psychiatry and Neurology
Founding director of the Baylor College of Medicine Mood Disorders Center, where she was a tenured professor and Endowed Chair
Lectures and publishes widely, including several clinical textbooks in addition to her 100+ peer review publications.
Received numerous awards, including "Super Doctor" based on selection from other doctors (Texas Monthly magazine) and "Outstanding Psychiatrist" from patient advocacy.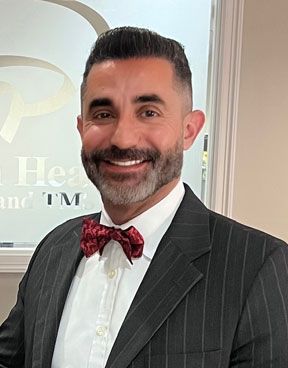 Rayan Al Jurdi, M.D.
Dr. Rayan Al Jurdi has been a trailblazer in new forms of psychoneurological, neuropharmacological and neurological research. He has also been instrumental in bridging the gap between research initiatives and implementation in a patient setting. His work with ketamine treatment has helped bring the effective method beyond experiments into actual clinical use, helping patients find relief in novel ways.
Dr. Al Jurdi's interests go beyond medicine into pushing state-of-the-art patient care models, and his biggest desire is for him and his colleagues to have a more direct impact on patients' care.
He has been involved in many research protocols and part of design teams of single-site research, multicenter and global research serving as principal or co-investigator on more than 35 research protocols. The funding sources for these research programs has been diverse, including the National Institute of Mental Health, the Department of Defense, foundations, industries, and local support. His research focuses on the psychopharmacology of treatment-resistant mood disorder, including the clinical use of ketamine, late-life depression, bipolar disorder, genetics of mental illness, and transcranial magnetic stimulation.
Dr. Al Jurdi has been the recipient of multiple awards in clinical care, teaching, and research.
Educational Details
Received medical degree at the American University of Beirut, Beirut, Lebanon
Completed his internship and residency at Baylor College of Medicine
Completed a fellowship in psychosomatics at Baylor College of Medicine
Board certified in Psychiatry by the American Board of Psychiatry and Neurology
Board-certified in Behavioral Neurology and Neuropsychiatry by the United Council for Neurologic Subspecialties
Most recently served as the Deputy Executive, Mental Health Care Line and the Co-Director Network of Dedicated Enrollment Sites at the Michael E. DeBakey Veterans Affairs Medical Center
More than thirteen years in academia serving as Associate Professor of Psychiatry at the Menninger Department of Psychiatry and Behavioral Sciences at Baylor College of Medicine, Houston, Texas
Inducted into the Baylor College of Medicine Academy of Distinguished Educators
Recipient of the Outstanding Researcher of the Year Award from Michael E. DeBakey Veterans Affairs Medical Center
Holly Zboyan Lee, M.A.
Holly Lee is a knowledgeable and compassionate person and is often the first contact when you call BHC. Holly is responsible for facilitating new patient education, clinical evaluations, and rTMS treatment. Her extensive experience with depression and bipolar disorder was gained at the Baylor College of Medicine Mood Disorders Center. There, she worked with Dr. Marangell for over 10 years as a senior research coordinator. During that time, she also participated in the clinical evaluation of hundreds of patients with depression and bipolar disorder while playing a key role in early treatment studies of Transcranial Magnetic Stimulation (rTMS), Vagus Nerve Stimulation (VNS), omega–3 fatty acids, and treatment during pregnancy.
Holly was one of the first certified TMS technicians in Texas, and she has been certified on a variety of assessment tools designed to optimally assess mood, anxiety, and cognition. Her services are invaluable to facilitating positive patient outcomes in case after case.
Educational Details
Completed her Master's degree in Clinical Psychology at the University of Houston.
Undergraduate degree in Psychology from Trinity University
More than a decade as a senior research coordinator at the Baylor College of Medicine Mood Disorders Center
Coauthored 11 peer-reviewed publications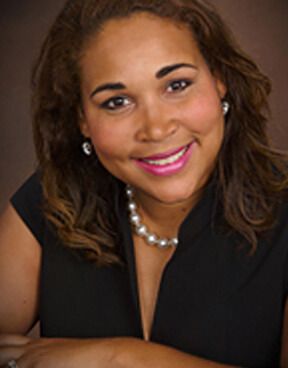 Annette E. Brissett, Ph.D.
Dr. Brissett is the director of psychological services at BHC. With over 15 years of experience providing clinical services to individuals, couples, and families in a multitude of inpatient and outpatient settings, her clinical focus includes the use of cognitive behavioral techniques to treat depression and anxiety disorders. This is a type of psychotherapy that has been repeatedly shown to be effective in both depression and anxiety. The treatment typically lasts for 10-12 sessions and is a components-based treatment model in which patients learn new skills to better manage and resolve distressing thoughts, feelings, and behavioral patterns, to better enjoy their lives and improve relationships. Therapy, according to Dr. Brissett, should be a supportive and interactive partnership built on trust, professionalism, and integrity. Her hallmark is creating a safe, therapeutic environment using a balance of genuine respect, warmth, and humor to help patients uncover factors that impair emotional, physical, and psychological functioning, to fully restore cognitive-emotional health and well-being.
Dr. Brissett also works closely with the BHC team to provide her expertise to help with complicated diagnosis. She is trained in the administration and interpretation of psychological and neuropsychological testing; and has trained and supervised other clinicians, psychology interns, and residents. She has presented, published and led seminars/groups on specialized topics related to: health and mental health, women's health, culture and psychosocial functioning, PTSD, suicide prevention/crisis intervention, and family support.
Educational Details
Received her Ph.D. in Counseling Psychology from the University of Minnesota
Completed her Fellowship training in Psychology and Neuropsychology at Baylor College of Medicine
Licensed in Texas as a Clinical Psychologist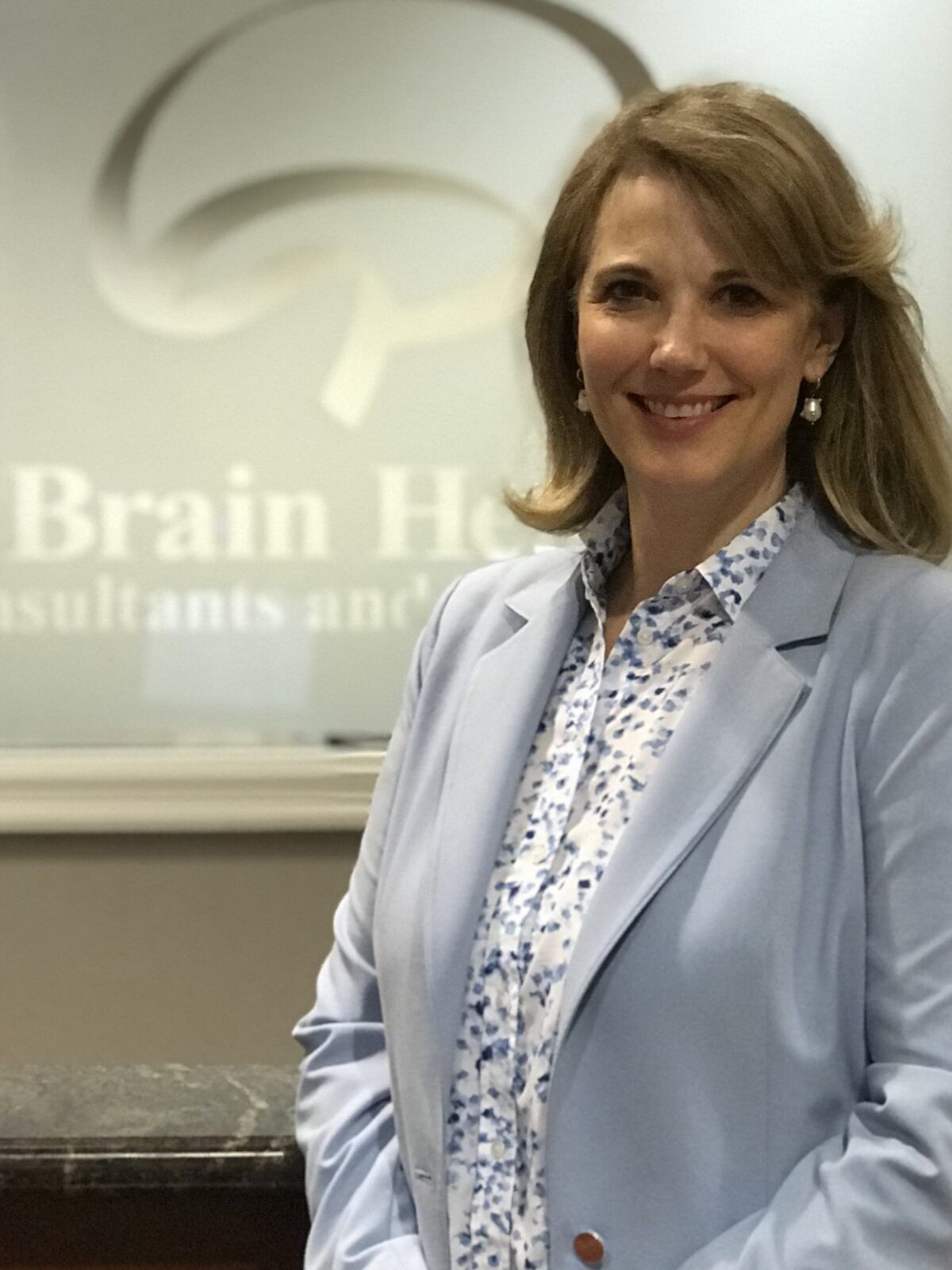 Kay Towns, DPC, MAC, MTS, LPC
Kay is a remarkably skilled and empathetic counselor to people of all backgrounds. She primarily works with adults and couples. Her areas of expertise include anxiety, depression, grief, spiritual issues, and relationship problems. Kay's therapeutic approach is to provide support and feedback to help people effectively address personal life challenges. Treatment is individualized to each person, but often includes evidence-based therapies, such as cognitive-behavioral therapy (CBT), dialectical behavior therapy (DBT), and acceptance and commitment therapy (ACT).
Kay is an ordained minister and finds that background useful in working with people of all faith traditions, and with those who do not embrace a faith background but who are searching for meaning or spirituality in their lives. She is non-judgmental and strives to help each individual build on their strengths and attain the personal growth they are committed to accomplishing.
She was the first chaplain intern at The Menninger Clinic since the 1980s and also the first LPC to be accepted and complete a practicum and internship at The Menninger Clinic.
Kay is also a mental health advocate and works to eradicate stigma associated with mental illness.
Educational Details
Received her master's degree in counseling from Houston Graduate School of Theology
Completed her clinical training at The Menninger Clinic in Houston, Texas
Licensed in Texas as professional counselor (LPC)
Completed her Doctor of Professional Counseling degree at Mississippi College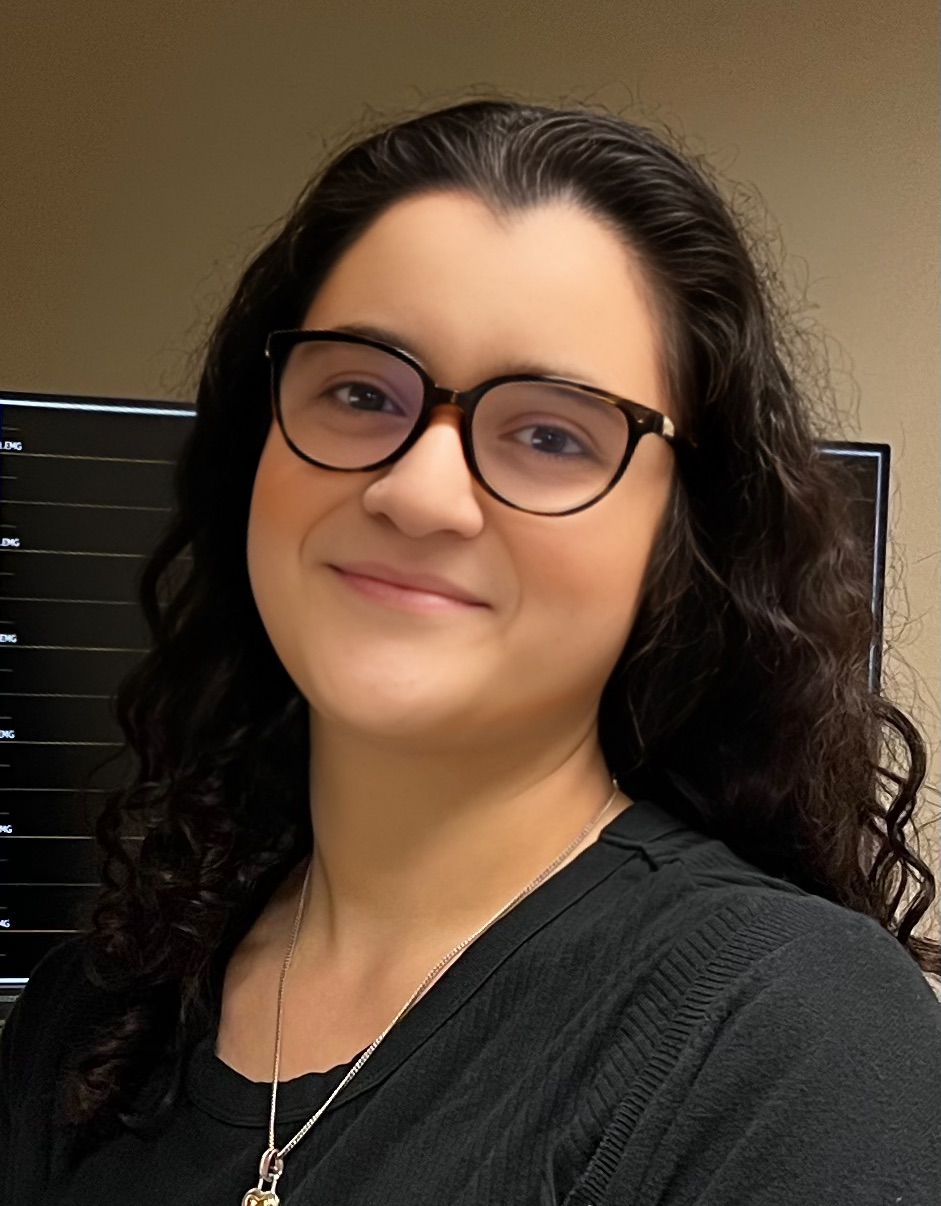 Neesa Velez, M.A.
Neesa Velez started working with Brain Health Consultants as a front office assistant in 2018 while still in school. Neesa quickly proved to be a valuable member of the team. Our patients continue to tell us how they appreciate her authenticity and compassion which she pairs with dedication to doing the best for everyone she interacts with. We trained Neesa to be a research coordinator and TMS assistant working with Holly Lee, areas where she also excels with an attention to detail. Most recently, as we upgraded our TMS system to include neuronavigation, Neesa has taken a lead role in assisting patients from scheduling their MRI scans to administering in office treatments under the supervision of Drs. Marangell and Al Jurdi. Neesa graduated with her B.S. in Counseling Psychology from LeTourneau University in Longview, Texas and will complete her Masters in Counseling at Concordia University in 2023. In her free time, Neesa enjoys exploring the Houston art scene, reading, and spending time with her friends and family.